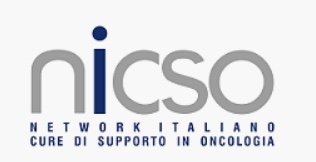 MASCC signed an affiliation agreement with the Network Italiano Cure di Supporto in Oncologia (NICSO), the Italian network of supportive care in oncology. With MASCC affiliation, members of NICSO become full members of MASCC with all membership benefits.
NICSO was formed in 2014 as an open multidisciplinary association for all those who work with patients with cancer. Its mission is to stimulate and facilitate training and scientific research on cancer support therapies in order to offer patients a better quality of life. It aims to improve prevention and treatment of symptoms, co-morbidity, and side effects of anticancer therapies from the time of diagnosis through treatment, post-treatment, and rehabilitation.
NICSO hopes to involve all healthcare professionals who treat or otherwise care for cancer patients, including oncologists, hematologists, radiotherapists, internists, psychologists, nurses, and others. Its goals are to strengthen continuing education about supportive cancer therapies, to stimulate and support research and collaboration on supportive therapies, and to facilitate the international publication of results from clinical trials.
NICSO is led by President Carla Ida Ripamonti, MD (Milan) and Vice President Fausto Roila, MD (Perugia).
Find out more at https://www.nicsonet.it/.